Steel Buildings Connecticut
Steel Buildings Connecticut
Connecticut is most often thought of as a state for boaters. The state is bordered on the south by the Long Island Sound, which empties out into the Atlantic Ocean. For years, Connecticut housed major ports and only until recently was home to major fisheries.
However, as old industries have given way, new industries are taking more prominence in the state. Most prominently, the transportation and warehousing sector of the state's economy has grown approximately 40% since the turn of the millennium. This increase means that new warehouses are popping up all over the state, and the smartest companies are choosing to build them with steel.
Steel buildings are ideal for warehouses. When transportation, warehouses, and logistics companies are looking to expand their operations, they need their new facilities operational quickly. One of the best advantages of steel buildings is that they erect quickly. Depending on the size of your warehouses, it can be up in weeks after arriving on the job site.
However, steel buildings are also suitable for recreational buildings. Boaters often use steel buildings to house their boats when they are not in use to protect them from the elements. No matter the size of your boat or sea plane or other maritime vehicle, a steel building can be custom-engineered ideally for your needs.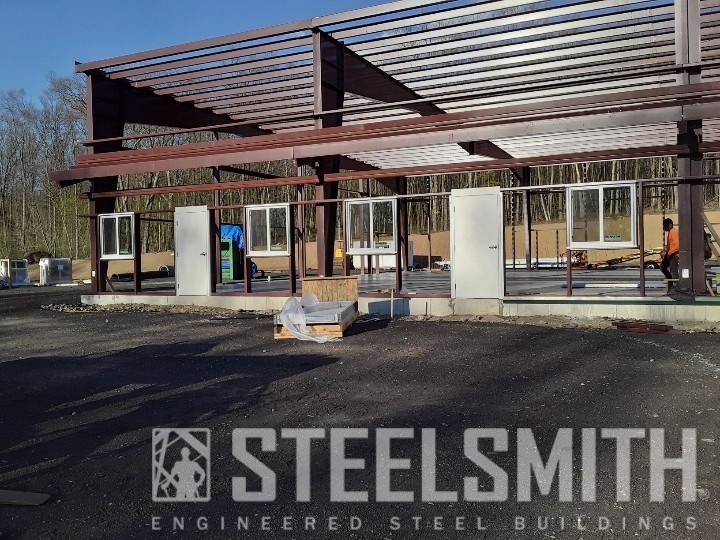 Flex Space Building in Oxford, CT Year Built: 2020 Building Type: Flex Space Building Dimension: 80x149x21 Sq.…