When you call Steelsmith, a member of our team will carefully dissect your project with you, covering every detail and specification that will go into your building. Steelsmith designs custom pre-engineered buildings for your specific need, and will always provide you a competitive price that provides you strong value in both the short and long term.
Steelsmith is a steel building design and construction company, and one of a select few companies across the country authorized to sell steel buildings directly from the manufacturer to you. Our massive buying quantities allow us to buy steel at lower prices than many of our competitors.
What is Included in the Cost of a Steel Building?
When you are provided the price for a Steelsmith building, you not only receive a competitive price, but you receive much more value than what other steel building companies provide. Steelsmith is a different type of steel building company, one that believes that value is not only found in the physical structure, but found in customer service. We self-perform all of the work associated with designing and erecting a steel building, providing a higher level of service that delivers you more value in the long run.
Steelsmith provides a single source accountability for the design and construction of your building, and is therefore able to streamline the process. This keeps your costs low, the process efficient, and the progression of the project as seamless as possible.
How We Determine the Price of Your Steel Building
Steelsmith strives to provide you the most accurate price possible for your building. We patiently discuss every aspect of your building with you to make sure that every last detail is incorporated into your design. We understand that determining the true price for a building is a complex process that balances your building's dimensions, budget, application, and more. Providing a truly accurate price that is both accurate and competitive requires an extra amount of personal attention and critical thinking that a Steelsmith team member brings to every project. Many companies will provide you a price based on a very superficial level of information about your building, and these prices often provide wildly inaccurate. While Steelsmith will do a thorough investigation on your project, other less reputable companies will skimp on the details or leave out essential services to make your price appear artificially low, leaving you with either a low-quality building or additional expensive costs later on in the project that will ruin your budget.
Some of the details we consider when calculating your steel building project's price:
Location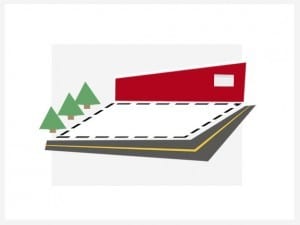 We use satellite photos to determine the exposure levels required for your building, and also consult the local building codes for your municipality.
Dimensions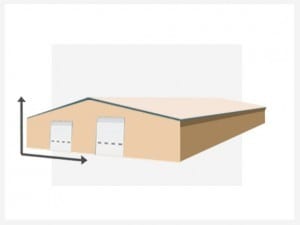 We consult with you about the size of building you need, and discuss the interior and exterior clearances required for your project.
Accessories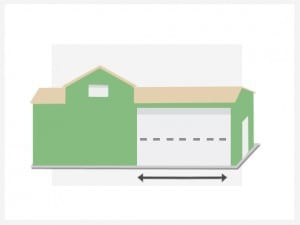 How many doors and windows will your building have? Will it need to be insulated? Will you have any machinery (such as a crane) that will need to be accommodated?
Why Don't We List Prices Online Like Some of Our Competitors?
Many companies will place the prices of steel buildings on a chart with a list of different dimensions. However, as we discussed above, there is so much more that goes into a building than its basic dimensions. Those prices are not accurate, nor are they tailored to your needs. Our steel buildings are not stock buildings, they are not pulled off a shelf. Additionally, the price of steel does vacillate. While Steelsmith does monitor the price fluctuations and can order at the ideal moment to provide you the best price point possible, this is also why these price charts are inaccurate – they cannot possibly account for the price of steel for different orders at different times.
Providing More Value at a Competitive Price
When Steelsmith designs a building, our goal is to create the ideal structure for you. High-performance steel buildings are much more cost-effective in the long run. We also do not hide any of the costs of the building. There are no unexpected expenses in the midst of the process that will catch you by surprise and destroy your budget.
Steelsmith provides quality buildings backed by our years of experience in the industry. With talent in value engineering, our buildings have the best in-place cost. Even if the numbers are the same, Steelsmith is giving you more.
---
READY FOR YOUR QUOTE? CALL US TODAY
1-866-603-5053
---
WHY CHOOSE STEELSMITH?
High-Quality American Steel
Steelsmith's prefabricated metal and steel buildings are made from the highest-quality American-made steel for structural integrity. They are durable and virtually maintenance free.
Done-For-You-Services
You don't just get a prefabricated steel or metal building from Steelsmith, you get a partner in your project from start to finish. We design, manufacture, deliver, and put up your building. You get access to our helpful representatives and a team of designers, architects, project managers, concrete and steel construction specialists all working together for your project's success.
Single Source Accountability
Unlike when you work with different prefab building manufacturers/suppliers, erectors, or sub-contractors, everyone at Steelsmith is on the same team. This means less finger-pointing, shifting blame, unnecessary project delays or miscommunication. This makes for a more efficient streamlined process with better cost control and coordination from one phase of your steel building construction project to the next.
Steel Building Types Menu: