Steel Building Pennsylvania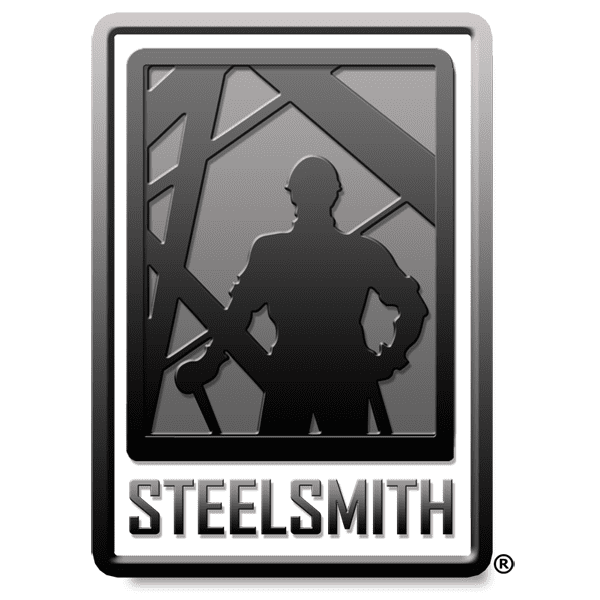 Based on 31 reviews
Lindsay Ortiz
13:28 15 Feb 19
Steelsmith was great to work with from start to finish. This was our first experience in putting up a building. I felt

...

I was working with experts who had constant communication with me and the team hired to come out and construct the building were professional, efficient and even had a great sense of humor to go along with mine. Thank you Steelsmith for a wonderful experience.

read more
Marcia Stevens
13:26 15 Feb 19
Steelsmith worked together with me on a successful steel building project. Matt Baily really helped with the initial

...

phase specifically and was there during the entire process if we needed anything. Beautiful building! Look forward to working with Steelsmith on upcoming projects.

read more
Jamie Conway
01:29 15 Feb 19
After completing research on the style of building that would provide us with a solution for the construction of a barn

...

on our farm, we determined that a Steelsmith engineered metal building met our needs for design flexibility to accommodate both our livestock, and space demands for our equipment. The ability to work with the Steelsmith architects to custom design the building to our needs was an added value. And, the Steelsmith construction crew brought a high level of experience and expertise to complete the quality product, service and construction that Steelsmith provides to their customers.

read more
Moses Gramling
16:04 14 Feb 19
Provided and erected. Helped with the architecture package. Erectors were tremendous.
John Hancock
15:02 12 Feb 19
Last year, Steelsmith erected a 44,000 square foot engineered steel building for my company. The building design meets

...

the functions need for our shipping logistics center. We were pleased with the Steelsmith quality of workmanship, and ability to provide solutions that kept our project completion within timeline, with minimal schedule changes, even through the harsh winter weather in Michigan. We were pleased with the efficient service and ongoing communication. I would highly recommend Steelsmith for their high level of expertise and project performance.

read more
Melvin Gilbert
02:32 11 Feb 19
Hiring Steelsmith was one of the best choices I've ever made. I've used Steelsmith time and time again whenever I need

...

a new steel building. The in-house design team are good listeners and consistently create great designs that meet my specifications. I also choose to use a Steelsmith to erect the buildings. They work quickly, efficiently, and safely, and couldn't be more professional. I would definitely recommend that anyone who has Steelsmith design their building also use one of their construction crews.

read more
Carl Sanders
14:07 08 Feb 19
I recently Bought a steel garage from Steel Smith Inc. They were fast, courteous, and professional. Competitive pricing

...

as well.

read more
Rachel Wheeler
14:40 07 Feb 19
Steelsmith did an awesome job. I could not have asked for a better group of people to work with. The crews were

...

professional and the customer service we received was beyond my expectations. Thanks again guys!

read more
Steven Page
15:33 06 Feb 19
Did 2 projects with. Original building and an additional that was approximately the same size. Working with the

...

estimators was easy and they were very helpful. Erecting of the building was seamless and the guys were all very professional. Extremely happy with the end result.

read more
Christopher Horton
11:14 02 Feb 19
Steelsmiths team was great to work with. They helped me along the tire process from start to finish.
Jeffery Wilson
02:29 01 Feb 19
Steelsmith is a great company to work with. The people are easy to work with and they get the job done and right.
Levi Hamilton
19:07 18 Sep 18
Thank you for getting my building done as quickly as possible. I know I had a tight deadline, but you came through and

...

I appreciate it.

read more
Nick Ryan
14:04 18 Sep 18
Great company to work with. I would recommend them to anyone looking for a metal building.
Mary Jones
21:05 17 Sep 18
Steelsmith did a great job on my building. Turnaround was fast and they did an amazing job!
Brent Jones
20:52 17 Sep 18
The best thing I ever did was build with Steelsmith. I was about to give my money to one of their competitors until I

...

found out bad things about them. So glad I didn't give my money away to a scum bag and spent my money with the guys at Steelsmith. They took care of me and I feel the extra money I spent on them was well worth it. In my experience, building with Steelsmith is like buying a nice car. Sure you will pay slightly more for the product, but you are buying more than just a product. You get the complete experience package with these guys.

read more
Scott Irvine
20:10 13 Sep 18
Work at Butler Floor was done quickly and professionally. Steelsmith overcame all minor problems and scheduling issues.
Next Reviews