5 Facts About Steel Barns
Barns are used for everything from keeping livestock safe from the elements to storing hay and heavy-duty equipment and sometimes all three at the same time. No matter what you store, here are five reasons why you should build your barn with 100% steel rather than steel-wood combination pole barns, or wooden barns.

1. Steel Can Brave the Elements 
The outer and top most layers of the building are exposed to the elements. Therefore, the roof and walls need to be built to last. Although wooden pole barns have steel sheeting on the roof and walls, complete steel buildings are a much higher quality building. A major difference between a wooden pole barn with metal sheeting on the roof and walls is the thickness of the metal used. The sheeting on wood framed pole barns is 29 gauge. The standard steel building is 26 gauge walls and 24 gauge roof (if it is a standing seam) A lower gauge correlates to better wind uplift and impact resistance of the 26 and 24 gauge panels. During the design portion of your building, our steel building architects will build your building for your local weather, including design for extreme weather like hailstorms, seismic activity or hurricane winds.
2. No Need for Internal Structural Support in Your Barn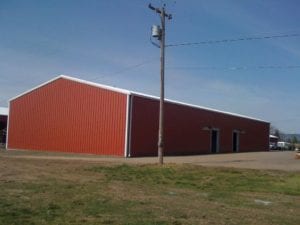 The framing on a steel barn is all steel, unlike the framing on a steel pole barn which is wood trusses. This enables buildings with a wider design to be accommodated with steel. Much of the appeal of building a wood framed pole barn is the low-cost - however, that low price tag disappears after the building goes beyond 60 feet in diameter. Although you can make a wood building 100 feet with a clearspan framing system, the cost would be astronomical. Our clear span rigid framing system is a standard option that doesn't add up to a much larger price tag. It will give you more space to store equipment, livestock, grain, or anything else that needs to be stored. When you choose a clear span steel building, and you will never have to navigate around interior support beams again thanks to clear span rigid frame systems.
3. Metal Barns Can Be Designed to Deter Humidity 
Humidity and harsh weather can really test the structural integrity of a building. Wooden pole barns are a more porous material than steel which can eventually lead to rot and drastically decrease the life of your barn. On the other hand, steel is much less permeable than wood, although it also has the potential to rust. That is why at Steelsmith, when we build in humid environments, we coat key elements of our steel barns with zinc to help prevent rust from forming. Key elements include the C-sections, roof purlins, roof decking, siding, and wall girts of your building. We can take other precautionary measures against humidity entering your building as well including choosing pre-galvanized secondary framing, and adding galvanized flange bracing and galvanized base angles to your building.
4. Fire Resistant Steel Buildings have Much Lower Insurance Premiums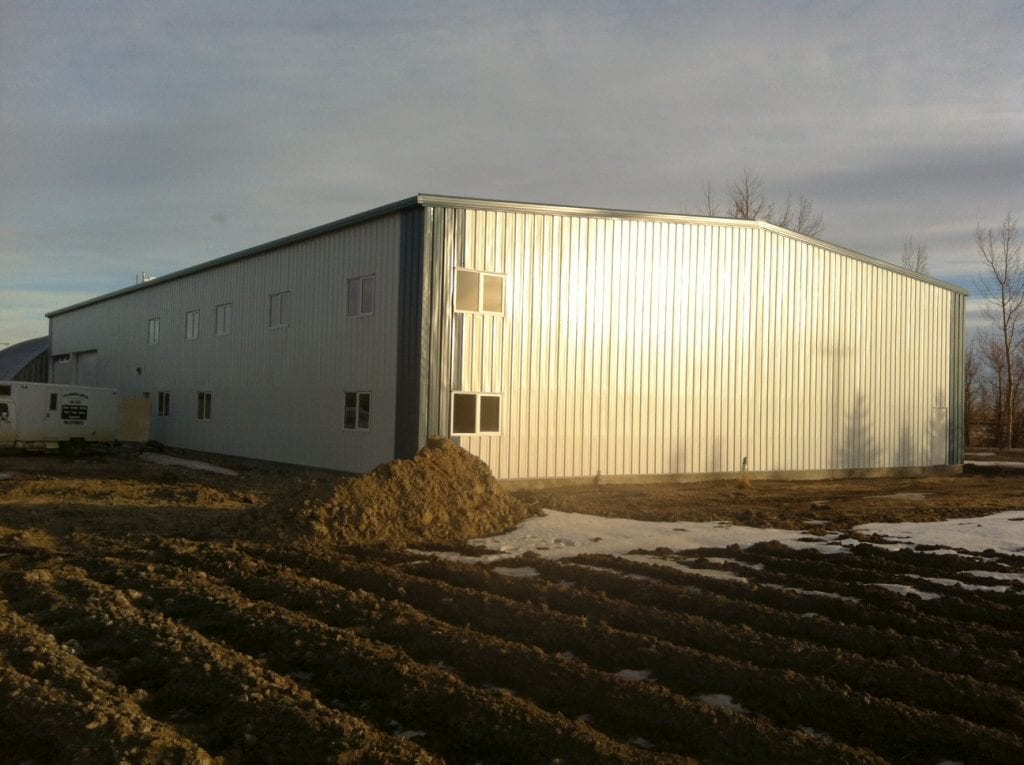 Wooden barns, and pole barns although partially made of steel, are also constructed with wood as well - making them susceptible to fire. Steel buildings, on the other hand, are a non combustible material with a very high melting point. Thus, Steel buildings are not susceptible to fire, and have a much higher fire resistance rating. We can also take extra steps to further protect your building by adding intumescent coatings, insulation sprays, concrete encasements and more. Read our Fire Resistance blog to learn more. More fire resistant buildings that have a long life span correlates to lower building insurance cost. So although wooden pole barns have a lower price tag, in the long run, a long-lasting, lower insurance cost steel building, may cost less overall.
5. Steel is Less Permeable to Infestation 
Insects and birds can prove to be a serious issue for wooden pole barns. Wooden pole barns often have problems with birds, which tend to nest in the rafters. Insects like wasps, bees, beetles, and termites can also cause serious damage to wooden structures, whereas steel buildings don't have nest problems and are virtually impermeable to infestation.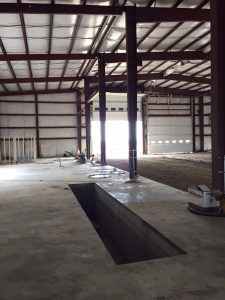 Customization Options for the Unique Needs of your Steel Barn
Prefab Steel Barns doesn't mean limited options, but actually the opposite. We can make your steel barn exactly how you want it. At Steelsmith, we have experience building everything from 3,200 to 50,000 square foot steel barns. You decide what components you want in your building design including everything from your end walls to how many doors, windows and louver and turbine vents. There are other customization options to make your building unique and more functional as well, including aesthetic items like color coatings and functional items like custom poured cement troughs (like we built for Nelson Farms).
For more information about Steel Barns by Steelsmith, head to the Steel Barns for Farms, Ranches, and Agriculture Webpage, or call one of our steel building Project Managers to get information and a free quote about your specific steel barn project: (866) 603-5053 (M-F 9am-5pm EST).