Why Steel is Better than Wood for Buildings
There's no question that steel buildings are growing in popularity. From warehouses to industrial buildings to commercial properties, steel buildings are popping up everywhere. They are fast becoming the preferred building choice over wood – and for good reason.
Steel is Stronger and Has a More Uniform Consistency than Wood
Steel has the strongest strength to weight ratio of any building material. Contractors use steel on buildings that they need to make last a long time and to hold up against the most brutal of conditions.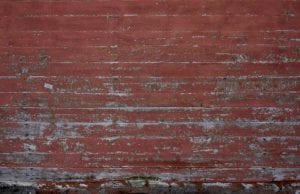 Steel holds up to the elements better than other building materials, like wood, because it is inorganic. You can trust that its strength will not deteriorate over time. Wood is more susceptible to impact damage, fire, lightning, and other environmental wear and tear. Its organic makeup means that its structure will change over time, and also can change based on the weather (think of your doors swelling up in the winter and becoming difficult to shut).
Steel Buildings are Better for the Environment than Wood Buildings
As we have shared before, steel is the most-recycled material in the United States. It is endlessly reusable, and many companies pay premium amounts for scrap steel to recycle it for a new use. 100% of steel can be recycled into new steel structures, and recycled steel actually loses zero of its strength after going through the recycling process.
However, wood buildings are much worse for the environment. While steel is commonly recycled, lumber comes from living trees. Furthermore, treated wood is harder to recycle, and usually old wooden buildings become expensive for owners to take down.
Steel Buildings Need Less Maintenance than Wood Buildings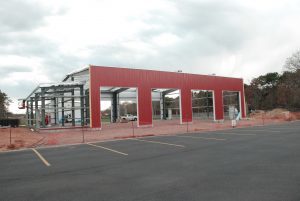 One of the best features about steel is how long they last, and how reliable their structural integrity is. Unlike wood buildings, they are not susceptible to break down from environmental factors such as termites or other wood-eating bugs. While it is a good idea to have a regular inspection of your steel building for safety, you can expect a well-designed, properly erected, and well-kept steel building to require minimal future maintenance.
Wood buildings on the other hand will deteriorate and weaken over time, are more prone to damage from environmental factors, and are not nearly as strong as steel and therefore are more vulnerable to impact damage.
Steel Buildings Stand Strong Against Mother Nature
Steel buildings have a huge advantage over wood buildings for repelling Mother Nature's rage. Wood buildings can easily be damaged by lightning and fire, but steel buildings are resilient against both. When struck with lightning, the electric shock harmlessly transfers from the building right into the ground. Steel also is extremely fire resistant because it is non-combustible and has a high melting point to prevent damage from high temperatures. Meanwhile, wood buildings are very easily lit on fire, and are made entirely of combustible materials. They are essentially massive tinder boxes, ready to burn to the ground.
When examined side-by-side, it is obvious that steel is the better choice for all types of buildings. Whether you are concerned with strength, longevity, or resistance to the elements, steel always comes out on top. Learn more about about why you should build with steel or get a steel building quote.