Applications
Steelsmith buildings can be used for a wide variety of applications, including:
Steelsmith equipment storage buildings offer versatility for operational freedom, durability, and customized options. The components of a Steelsmith equipment storage building are made of high quality American steel, which is virtually maintenance-free.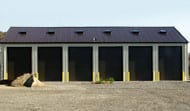 From small residential garages to large trucking and bus depots, a Steelsmith garage steel building is the right choice for your garage project. Our experienced project managers are familiar with the special needs associated with garage buildings.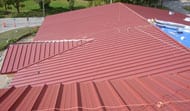 Steelsmith offers a full line of metal roofing systems, from inexpensive screw down panels, to beautiful standing seam systems, and our experienced crews can install your new roof as well, saving you the hassle of finding a local contractor. Oftentimes, we can even install the new system right on top of your old roof, saving you substantial time and money.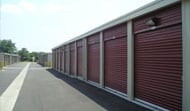 Self-storage buildings are a great way for investors and entrepreneurs to turn empty land into profit. A Steelsmith mini-storage steel building is completely customizable, and comes complete with a full commercial trim package, doors and insulation; designed to meet or exceed your local building codes.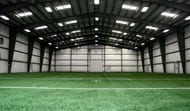 Recreational facilities like gymnasiums, indoor tennis courts and skating rinks require special features that can make traditional designs cost prohibitive. With clear span widths of more than 200 feet and eave heights as high as 40 feet, a Steelsmith recreational steel building can accommodate any of these features, while still meeting your budget.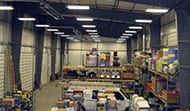 A Steelsmith pre-engineered warehouse steel building is the best choice in the market today to meet all your warehousing needs. Steelsmith's warehouse steel buildings are value engineered to provide flexible, expandable buildings at a far lower cost than traditionally constructed buildings.
Applications
was last modified:
September 21st, 2018
by